That's right, you read it correctly.
This mouth-watering combination of creamy Ham Hock Carbonara sauce, pasta, crispy pancetta, topped with a runny poached egg will be available in-store for breakfast Monday to Friday, meaning Londoners no longer have to wait till lunchtime to get their favourite pasta fix!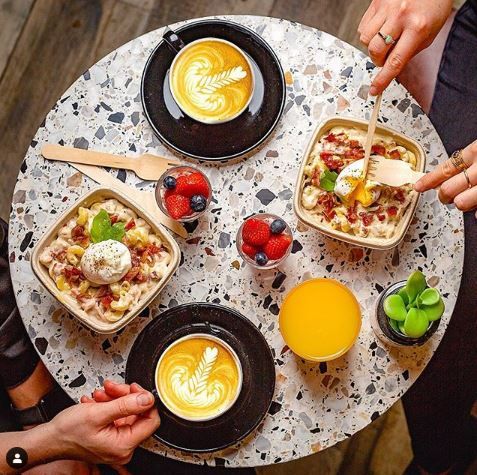 BREAKFAST, but better.
After the breakfast carbonara trend took Sydney by storm, we have decided it's no longer fair for Oz to have all the treats so we're offering it up to Londoners too.
An indulgent twist on the brunch favourite, Eggs Benedict, but with the crucial addition of pasta, this dish is everything you'll need to fuel you through many a morning after, this festive season. Research has shown that you should eat "breakfast like a king", so this combination of comfort carbs and protein gets a big thumbs up – comfort food at it's best.
But you'll have to quick, the Breakfast Carbonara will be on sale for a limited time only so get yours while you can, and pair it with one of our acclaimed coffees for the perfect start to your day this December.
Point Me in the
right direction