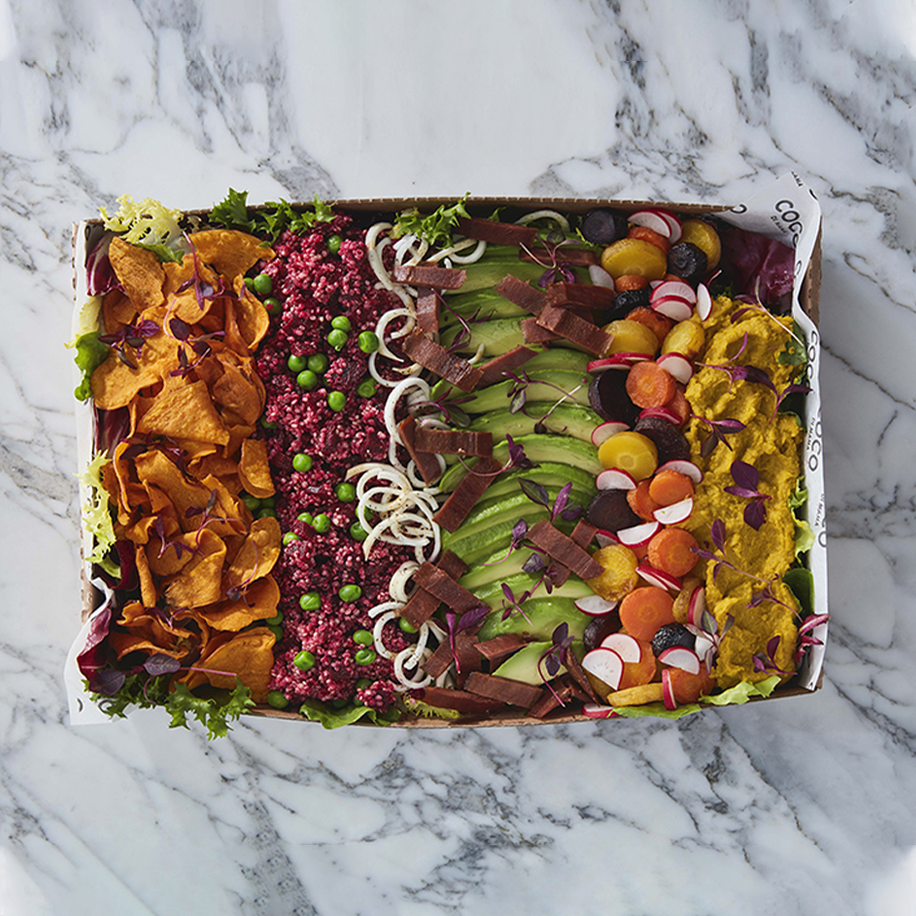 WORK, made BETTER.
Whether it's employee training days, quarterly catch-ups with the board, or your annual office shindig, Coco Catering offers a fast, reliable and plenty tasty alternative to boring breakfast meal deals and lackluster corporate lunches for your working days in ol' London town.
CARB O'CLOCK?
Choose a time of day that suits your team, with either breakfast or lunch deliveries available – or both if you're feeling spicy! Only available in London (for now).
ORDER.
Be it morning motivation you're looking for or a midday recharge, we've got plenty of platters to satisfy even the fussiest of souls. Think breakfast baguettes, pastries & yoghurt pots, or sandwiches, salads and, of course, our trusty pots of pasta.
RELAX.
Sit back, relax, and let us come to you.
Our team will deliver your order directly to your office, so that you can spend more time ticking off the ol' to-do list (or scrolling our hilarious Instagram page)
Do you have any questions? Pop over to our FAQs page.
ALLERGIES OR DIETARY REQUIREMENTS?
We always indicate allergens contained within the recipes, but please be aware that our dishes are prepared in small and busy kitchens that handle allergens, so we cannot guarantee that our food & drink are allergen-free.
We have full allergen information for all our dishes available in our stores & online, so please do take a look before placing any orders if you have any specific needs, concerns, or questions.