WORKING AT COCO
Ever since we opened our first store in 2011, we have been determined to do things our own way. To us, that means hiring great people and making sure they are happy and motivated at work. We've got strong values that we take very seriously – when everyone sings the same tune, working life is a pleasure!
WHY WORK FOR COCO?
Free meals (pasta, coffee & more!)
Great culture – parties, events and Club Coco
Paid breaks
Wagestream: access your wages before pay day
Amazing growth opportunities & in-house development
25% discount at Ask Italian and Zizzi
WeCare: Access to 24/7 GP appointments, counselling & more
Shoes 4 Crews: free shoes for hourly paid team members, delivered within 2 weeks
Wrkit: discounts on shopping, cinema & more
A branded Coco di Mama Keepcup
A bunch of great people to enjoy your days with!
SAY CIAO
"Ciao" is the most commonly used word at Coco di Mama every day!
Not only do we say  ciao because we're a friendly bunch, but it also describes Coco's behavioural values and how it feels to be part of our family in 4 letters.
CIAO aren't skills we train, they are personality & behaviours traits that we all demonstrate every day.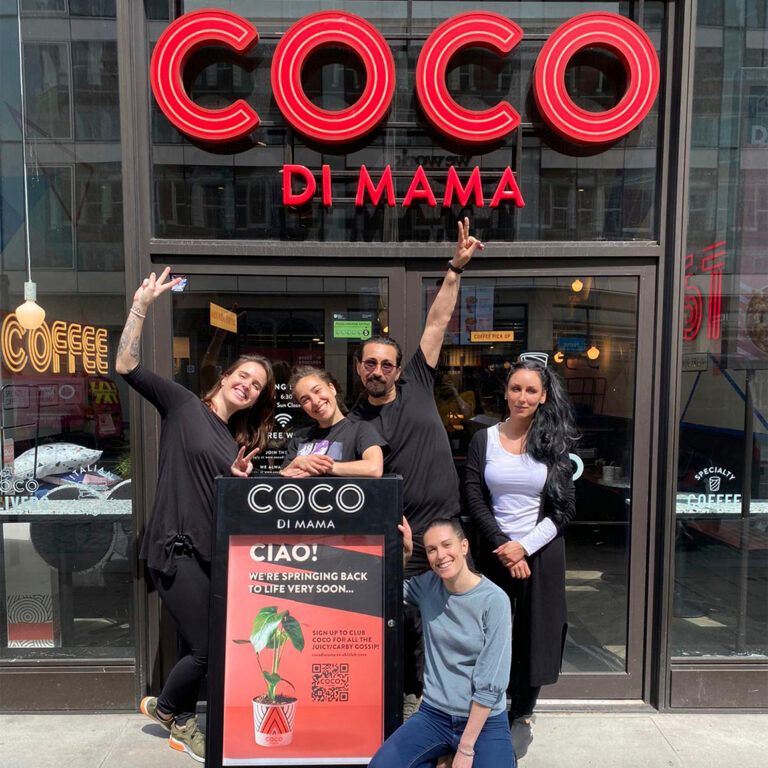 C – Can do! 
As part of the Coco family, we all share a 'can do' attitude with positive energy in all situations.
I – Individuality
Within our Coco culture, we embrace, encourage and look for 'individuality'.
A – Approachable
We're approachable and welcoming to our colleagues and our customers, and will always make time for people.  We work as a team and are always warm and friendly.
O – Organised
For the day ahead, we like to be super organised to ensure a smooth operation and great customer experience.
If CIAO describes you, we would love to hear from you. Hit the button below to check out our vacancies and apply to join the team today!