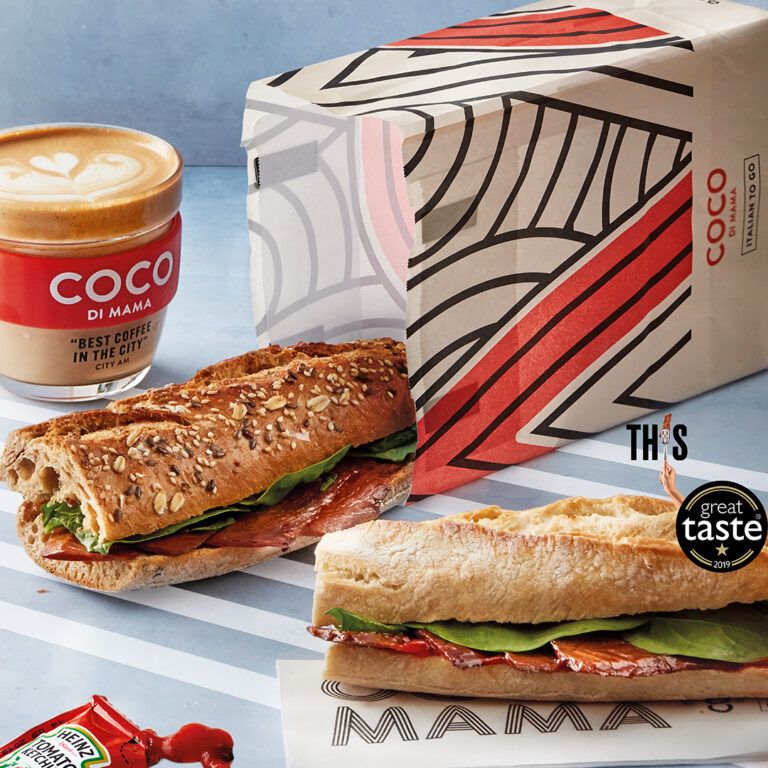 Start with Sourdough
Our breakfast baguettes are the best way to start the day. Maybe we're bias. Or maybe we're just right. Either way, they're full of flavour, packed with a real protein punch, and basically the perfect excuse for leaving bed.
Take your pick from Hot Crispy Bacon, Pork & Sage Sausage or – a Great Taste winner – our vegan THIS Isn't Bacon.
Buon Appetito!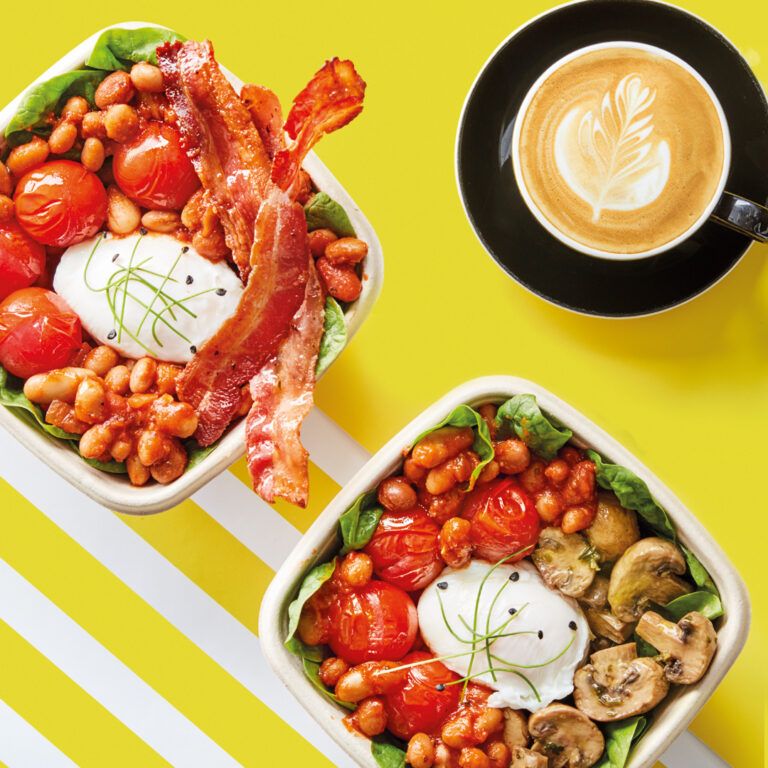 WAKE AND BAKE(D EGGS)
You asked, we listened!
We've brought back our banging breakfast egg pots so you now have even more choice for firing up your breakfast routine.
Will it be the Superstart Salmon & Egg pot and a side of brain power? Or maybe the Bacon, Power Beans & Eggs pot for a protein rich pick-me-up. If it's a meat-free morning ritual, tuck into our Mushrooms, Power Beans & Egg pot or give the Avocado, Pestorissa & Egg pot.
All four of these low-carb combinations will be available alongside our breakfast baguettes every morning from your local Coco – but opening times will vary, so it's worth checking these out beforehand.
Vegan Delight
Introducing the Charcoal-Activated Vegan Croissant! It's quite an unusual looking item, but we can promise you that it 100% tastes better than it looks. Unlike a regular croissant, there is no butter – the key ingredients are instead sunflower margarine, soy and barley flour, activated charcoal, sugar and lemon.
The alkaline properties of charcoal in the croissant help to detoxify your body by neutralising excess stomach acids – a great breakfast for when you are hungover, and it can even reduce bloating – who thought that could happen after eating a croissant!
Let us know what you think by tagging us on Instagram (@cocodimamauk)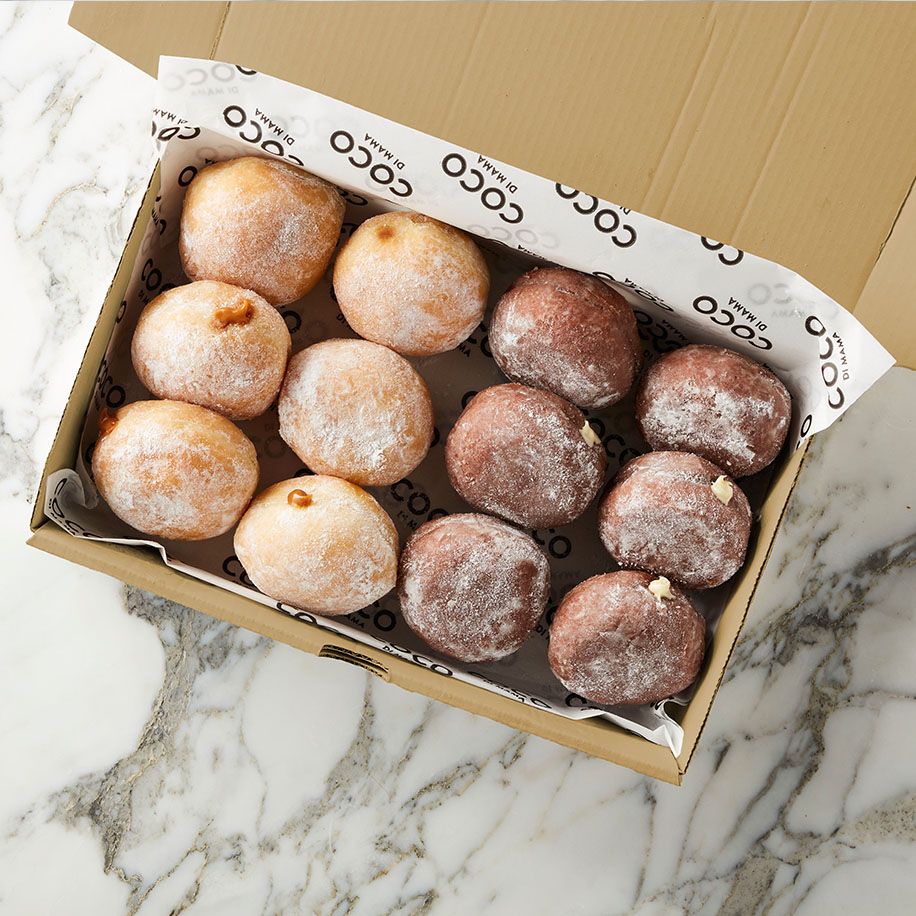 IT'S PARTY TIME.
Say 'ciao' to our bigger and better Mega Bomboloni Party!
Once a bundle of 9 Mini Biscoff Bomboloni, it now features a tempting 12 doughnuts instead. Because more is most certainly merrier when it comes to Italian doughnuts.
Now a line up of the 6 original Biscoff Bomboloni and another 6 of our recent arrival, the Double Chocolate Bomboloni – filled with velvety white chocolate.
Add them to your order today as a treat for friends and family. Or just for yourself. No judgements here.
We'd actually kind of respect it..
SAVE MORE THIS SPRING
Buckle up with your feet up; Get a load of our improved bundles & meal deals on Deliveroo!
Our Bambino Meal Deal will fill up the tiny tummies with a choice of Midi pasta & Biscoff Bomboloni.
Or alternatively, become the favourite with our crowd-pleasing Feed the Famiglia Bundle, with a choice of 2 Grande & 2 Midi pasta pots.
And if you're WFH solo style? Our Al Desko for 1 is the perfect fix for a quick mid-meeting meal. Or if your kitchen is feeling a bit crowded, make it a Good Carbs Only bundle, for either 2 or 3 people.