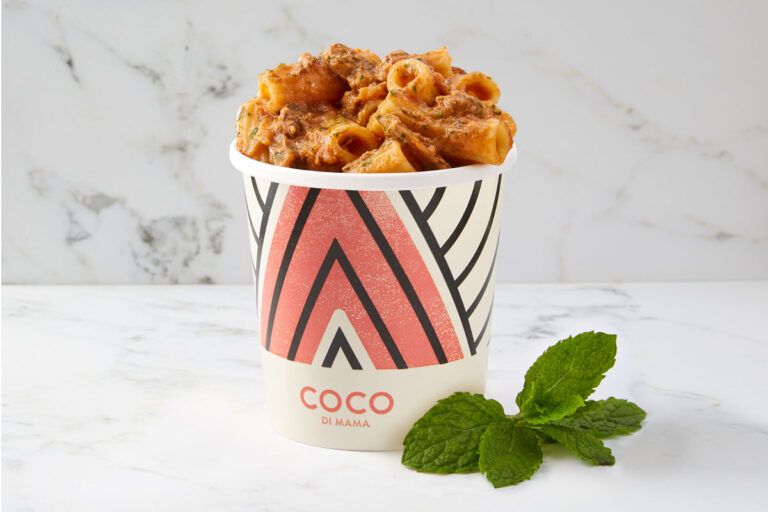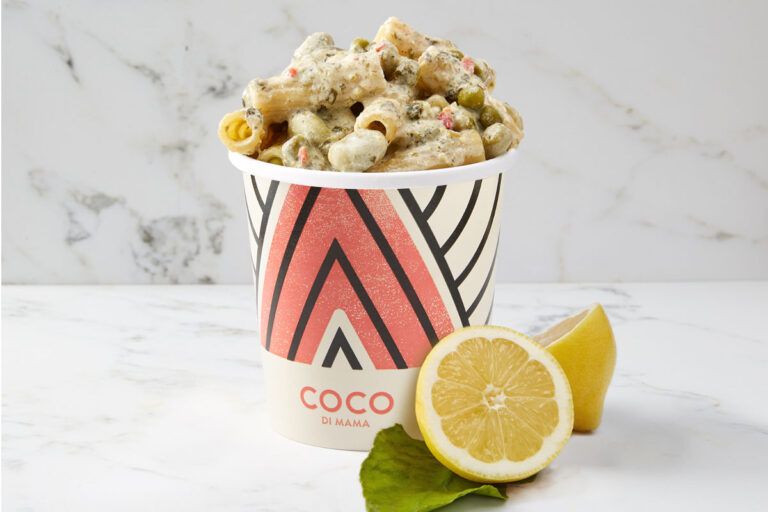 LIVE THE ITALIAN DREAM
Here comes our Spring – Summer Menu with our two new seasonal pasta specials.
First up, we have the Slow-Cooked Lamb & Mint Ragu. Think tender British pulled lamb in a fresh & light creamy tomato sauce made with Italian ricotta, white wine, fresh mint, thyme & garlic.
Our vegetarian Lemon, Mascarpone & Pea Alfredo is a fresh & creamy summer sauce made from lemon zest, Italian mascarpone with green peas, broad beans, red onion, Italian cheese, Dijon, basil & garlic.​
Mangiamo baby! (that means "let's eat" in Italian).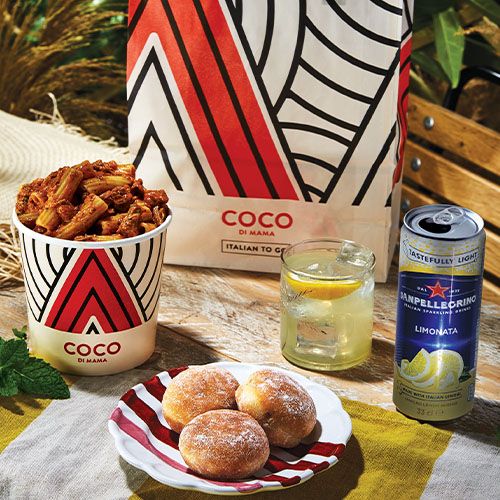 A BUNDLE OF JOY
POV: The sun is shining. You're in the garden. Alexa is playing Good Day Sunshine by The Beatles. You're reading your Kindle. You get hungry. But the sun is glorious, so you don't want to leave your lounger. You pick up your phone and you go on Deliveroo. You see Coco di Mama…
With our new and improved bundles, you don't have to worry about leaving your lounger or sofa (or bed, who are we to judge). Order "Al Desko for 1" and enjoy a Grande pasta, a drink & a garlic bread for just £12.50.
Eat. Drink. Stay on your lounger.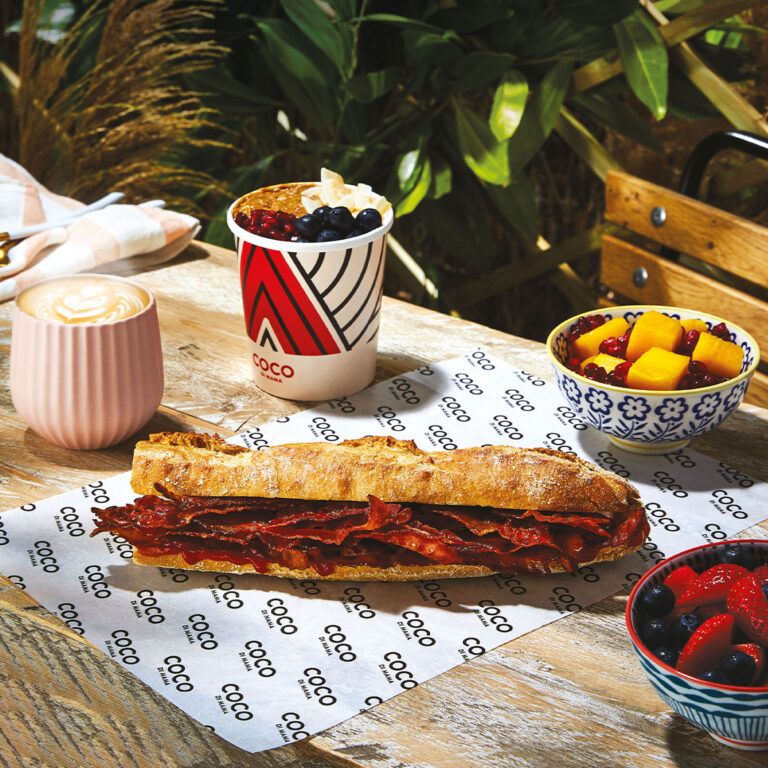 YOU'RE BACON ME CRAZY
Happiness is waking up on a warm sunny morning and making your way to your local Coco for a brew-tiful cup of AllPress coffee and a seriously good breakfast baguette.
We all know breakfast is the most important meal of the day, so we're here to help you start the day right. Take your pick from Hot Crispy Bacon, Pork & Sage Sausage or – a Great Taste winner – our vegan THIS Isn't Bacon, and add a coffee for just £4.65. The perfect excuse for leaving bed in the morning!
Buon Appetito!
GO FIG OR GO HOME
Our Grab & Go range has received a revamp, and we have some new premium, mouth-watering baguettes, focaccias and salads. Made fresh every day, for those running a little late to that meeting (or a little early) and are looking for a lunch on the go in ol' London town.
Our new baguettes are Chicken Caesar & Speck or Taleggio & Fig. We've just launched an incredible new range of focaccias – choose from Pulled Chicken or the Veggie Stack. Not to mention an Orzo Caprese salad or a Sassy Salmon fit bowl. And there's a whole lot more.
Pop in to one of our London stores to check out the new range. Fast. Fit. Delicious!