Autumn is knocking on our door and we're warming up for the colder season with a comforting new menu for you to snuggle up to, from seasonal pastas, hearty soups, twists on tradition, and an assortment of bangin' toppings for you to pimp up your meal this Autumn.
PASTA. PASTA. PASTA.
Our brand spanking new Signature 12 Hour Beef Ragu is a charming mix of slow-roasted pulled beef, juicy tomatoes, mushrooms, garlic and a touch of chilli. Pimp it up with Sundried Tomatoes & Olives.
For a classic Autumn favourite, try our hearty new vegan Pumpkin Alfredo, with chunks of pumpkin and butternut squash, coconut milk, lashings of spinach, garlic and chilli, for added bang to your bite.
Pimp it up with Smoked Prosciutto Crisps & Mozzarella (or keep it vegan with Roquito Peppers).
THE ONE WITH DOUBLE CHOCOLATE
Thought life peaked at Biscoff Bomboloni?  Same.
But then we thought, why stop there?
That's right. Get ready to meet the new addition to our bombo gang, the Double Chocolate.
With ever-so soft chocolate dough and a velvety white chocolate centre, we'll let you decide whether the Biscoff Bomboloni has met its match…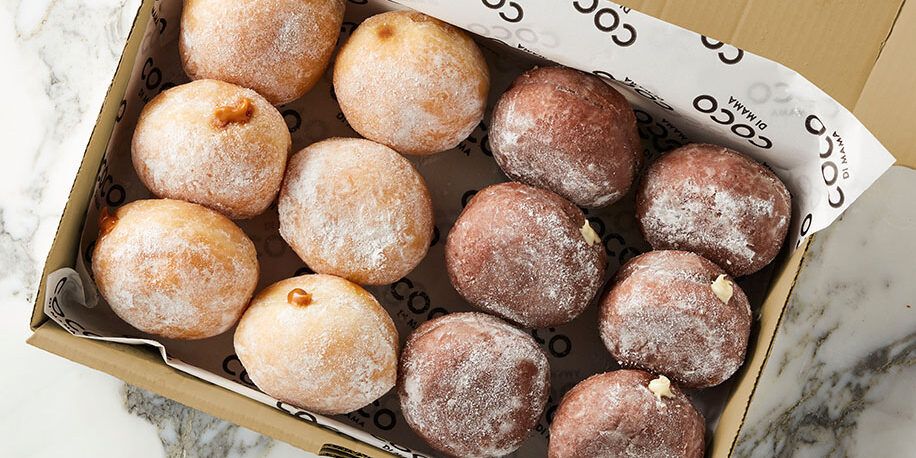 strap in, there's more!
We wouldn't be doing Autumn justice if we didn't give a lil nod to the comforting classic that lives rent-free in our heads when we think of soul-satisfying Fall flavours; the humble Chicken Soup. But in true Coco fashion, we've put a new spin and a touch of jazz on this classic dish, with our soup-ed up Pollo Pot Pie Soup, with tender pulled chicken, chunky potato, mushrooms, thyme & black pepper.
If that isn't enough to tickle your fancy, perhaps our new glorious and rich Mama Mia Meatball Soup can pique your interest? Or if plant-based is more your thing, come by and cosy up to our new Punchy Pumpkin Soup instead, and lose yourself in its wonderful array of nourishing seasonal veg. Our new creamy veggie Wild Mushroom & Chestnut Soup is also coming in hot.
PASTA LA VISTA
Move over watermelon salads. Get out of our way prawn cocktails. Because summer is basically over, and so is the wait for our crowd-pleasing Lasagnes!
Whether you're a keen carni or pleased to be plant-based, there's no need to miss out any longer as we welcome back our Classic Lasagne and Vegan Lentil Lasagne.
Both hearty, cheesy and fully of all those #goodcarbs – so swing by our stores, or order ahead today, and delve into some seriously fierce pasta players.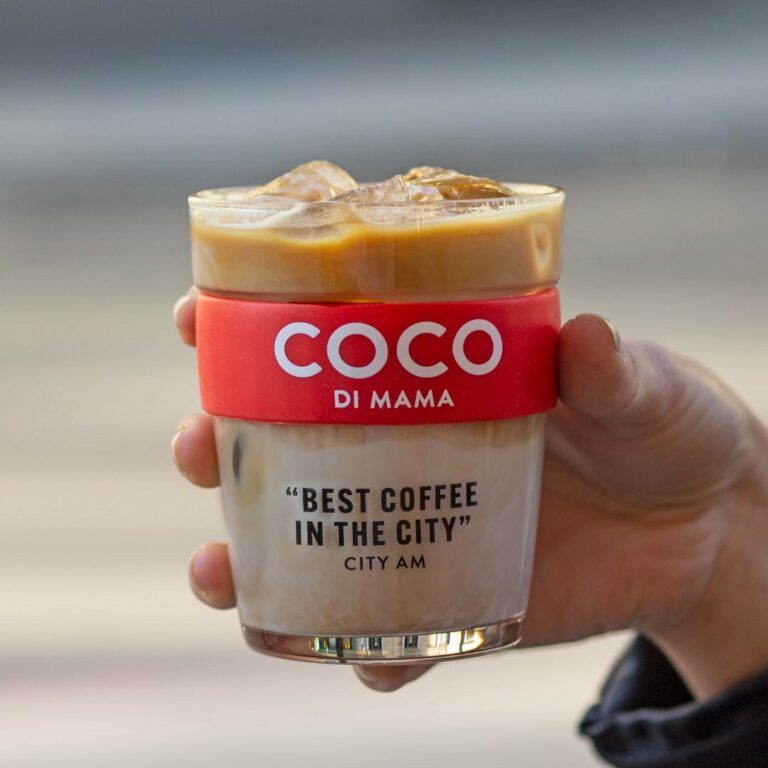 NOBODY LIKES A TOSSER
We believe that good food and good moods shouldn't cost the earth, which is why we're big on sustainability and encouraging our community to join our ReuseRevolution – from selling reusable water bottles and Not-for-profit Keep Cups, free water refill stations in stores and Chilly's bottles for team members.
But we are always looking for ways to do better by you and the planet, so that's why you can now save a cheeky 50p on any barista-made beverage when you bring in your own reusable cup! Yay for you & the planet.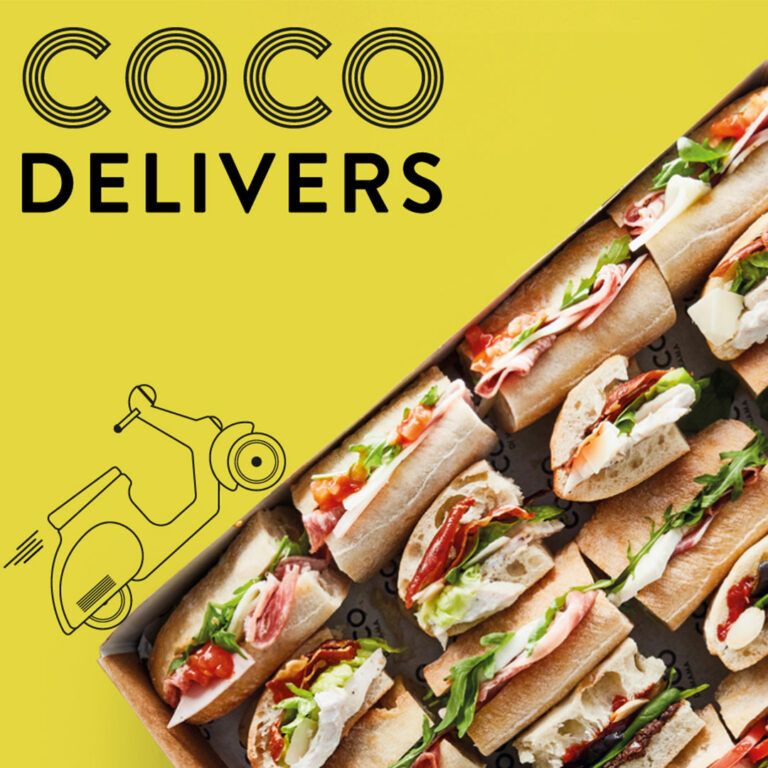 COCO ALWAYS DELIVERS
Get back to the office in style. Secure the perfect boardroom lunch (and a whole lot of food envy from neigh-boring offices) with the help of our saucy new range of Autumnal recipes, featuring a line-up that's guaranteed to soothe those pesky summer blues and help warm up even the coldest of hearts.
So whether you're ordering for a little or larger team, we cater for all sizes and dietary requirements, and we also offer flexible delivery slots every day of the working week.