GOOD CARBS FOR GOOD CAUSES
At Coco di Mama, we are proud and long-term supporters of the LGBTQ+ community, and as a company and brand, we care about LGBTQ+ rights as much as our employees and our customers do – with the firm belief that nobody should face prejudice, discrimination and systematic disadvantages by virtue of how they identify or their choice of partner.
This is why we are proud champions of diversity & inclusion every day and month of the year – not just for Pride month in June – and we will continue to stand as allies with our queer communities of the world and the organisations providing them valuable support.
Keep reading to learn about this year's incredible charity partner, Not A Phase, and how we're working with them to show up for the trans+ community!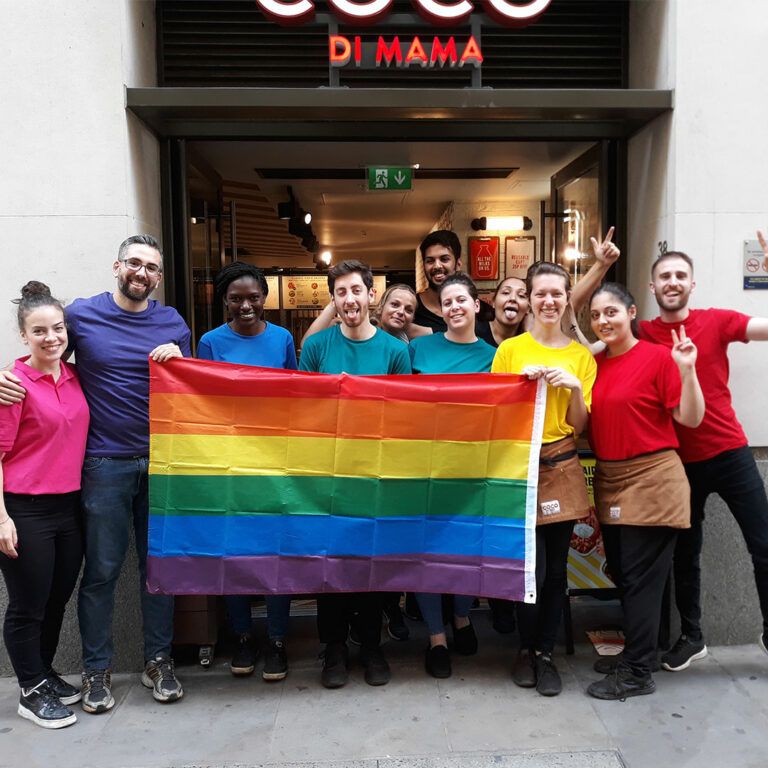 Our Stance
Over 13% of our team are proud members of the LGBTQ+ community, and this makes us proud.
It also means that we are also very conscious of 'rainbow washing' and the ways in which companies jump on the rainbow-coloured bandwagon to support Pride for their own commercial benefit. But we don't want this to stop us from continuing our work to drive awareness of the charities that are doing amazing work to support the LGBTQ+ community, and help to raise vital funds that go towards supporting their missions.
So we'll continue to focus on making sure we are actually DOING something to help drive positive social change, and not just turning our logo into a rainbow for the month.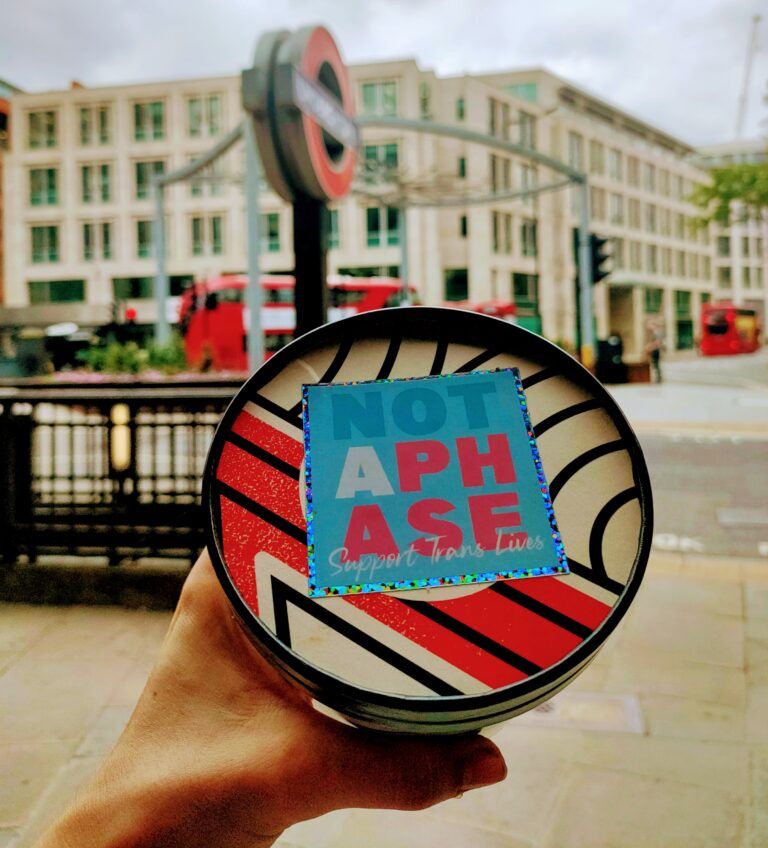 TURNING TALK
INTO ACTION
Last year we donated 10p from every 'Not A Phase' bundle sold on Deliveroo to Not A Phase charity, to help support Trans+ individuals across the UK. And we also collaborated on a social media campaign to drive awareness of the work the charity does, and to showcase other ways our customers and team members can get involved to support their work.
This year, we're going even further. We're increasing our donation to 50p for every 'Not A Phase' bundle sold via Deliveroo to help fund safe spaces and homes for struggling Trans+ individuals. And we will continue this donation throughout the summer months. We will also keep driving the charity's brand awareness nationwide through Deliveroo, our social media pages, our website and our emails.
So keep your eyes peeled, there's a lot to come!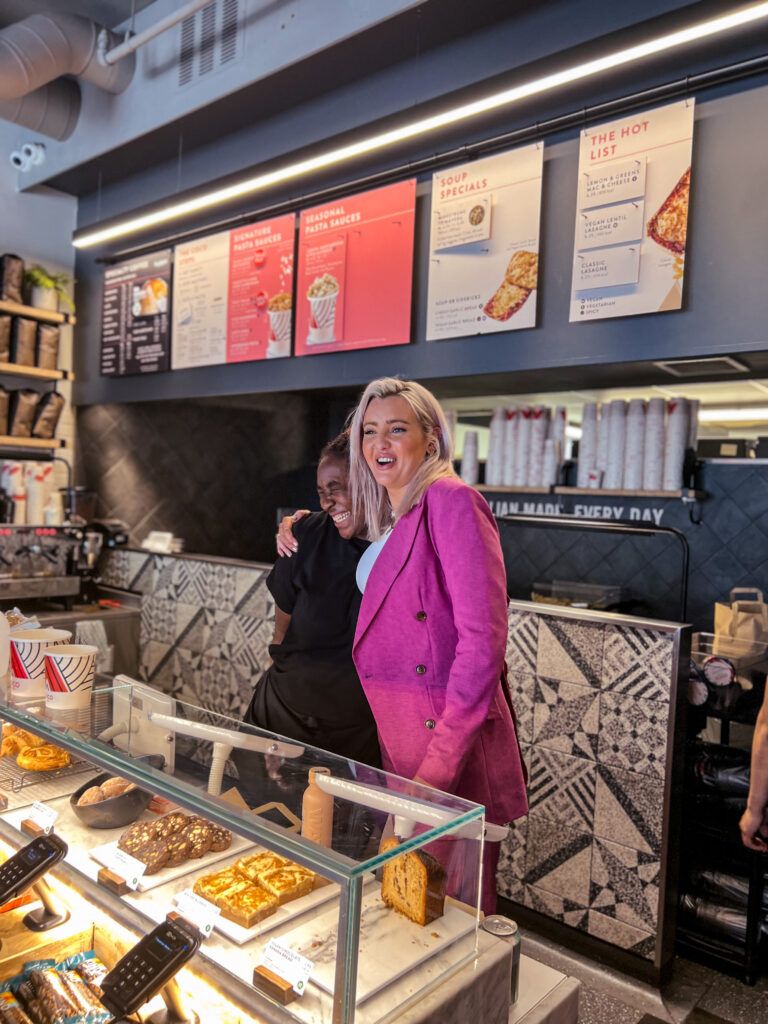 INTRODUCING NOT A PHASE
Not A Phase is a non-profit organisation, born by Dani St James & Jacqui Devon after conversations between global leaders began serving blows to LGBTQ+ communities and their freedoms around the world left the pair feeling compelled to team up and step in to shake up the scene, and find solutions to the struggles the community face.
Today, Dani works closely with partner Alix Maddison to carry out Not A Phase's mission in bridging the gap that trans/gender non-conforming people often fall between and create safe spaces for the communities, in the work place and beyond.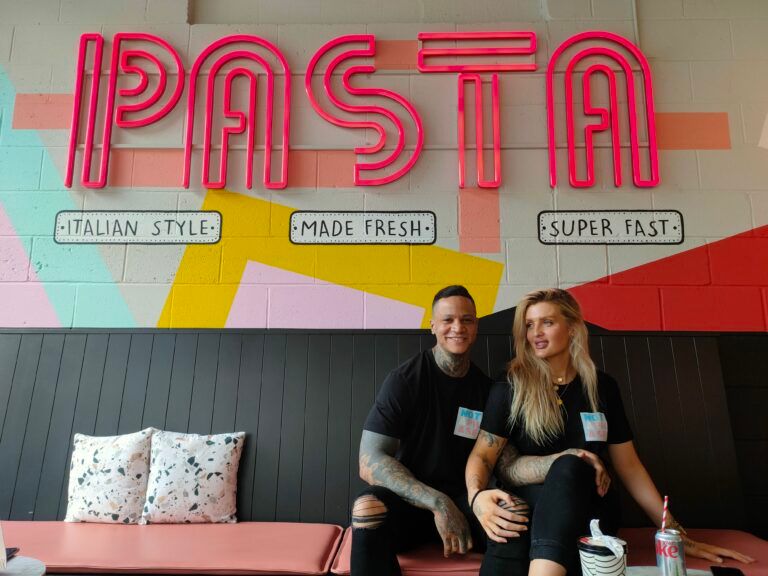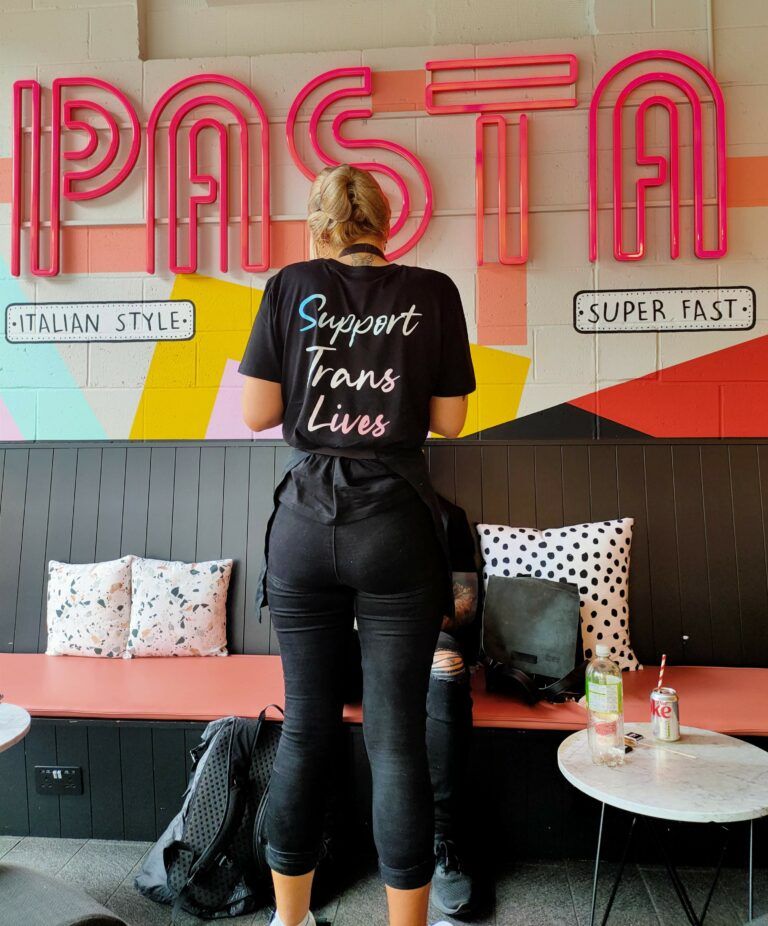 THE WORK THEY DO
Their tireless work ranges from running corporate training on awareness, inclusivity and HR practice/procedure in relation to the recruitment of trans people; to hosting workshops and training sessions for the community which help equip trans and gender non-conforming people with key skills for getting work.
They also provide self-defense and therapy sessions for those in need; as well as investing funds raised into trans-owned businesses and community-related ventures across the UK. And the pair have even more plans to improve the landscape of community-building spaces, by bringing back more safe spaces for trans/gender non-conforming folk to come together to meet and socialise away from the clubs and bars.
That's what we call a Power Couple – and we couldn't be happier to stand with them.