Repetitive and predictable lunches? Mundane £3 meal deals leaving you tired and uninspired? We get it. And we've got your back too. Coco di Mama breaks up the humdrum of heavy meetings with a burst of exciting flavours and delicious recipes filled with all the #goodcarbs and delivered directly to your boardrooms. It's lunch, the Italian way.
So said with only a little bias, we've rounded up 10 of the best reasons to go loco for the Coco next time you're in the office. (Wrong language, we know, but, the rhyme?)
1. Huge range of food.
Coco delivers bangin' breakfasts, fresh & fast lunches and distinctive dinners when you need them most. Enjoy a hot Crispy Bacon Breakfast Baguette, Vegan Breakfast Platter, Pastry Platters, Chicken Caesar Salads, Sweet Treat Platters & so much more.
You name it. We've got it.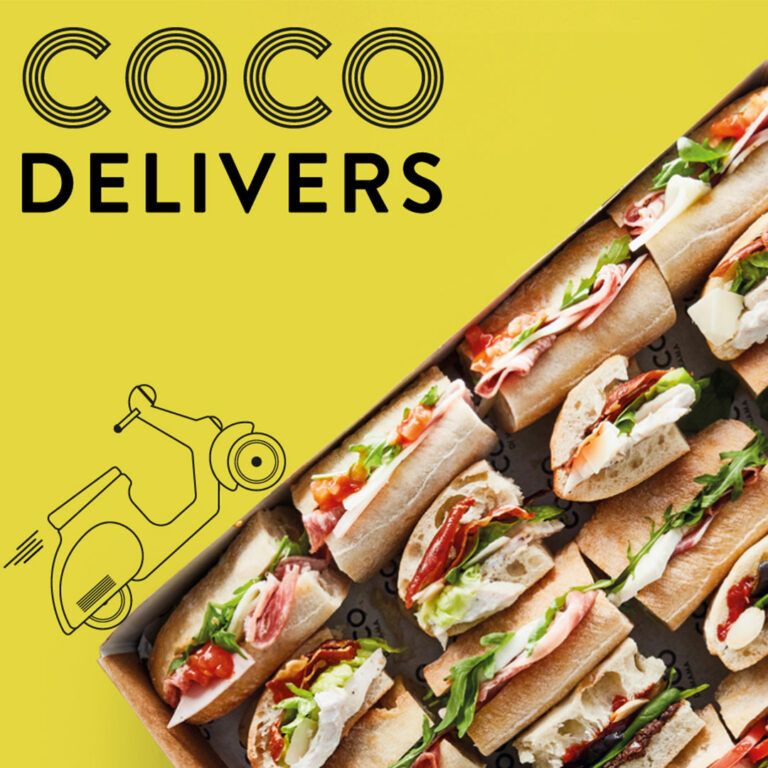 2. Flexible delivery slots.
Ordering has never been simpler, with 30 minutes delivery slots from as early as 7.30am.
3. Order in advance.
Get organised with Coco and choose your delivery date up to 10 days in advance.
Say "si" to stress-free ordering!
4. Impressive cut off time.
Order by 10am for a same day lunch delivery, or before 5pm the day before for a breakfast order.
Believe it or not,  this isn't a nice a 'too good to be true' moment!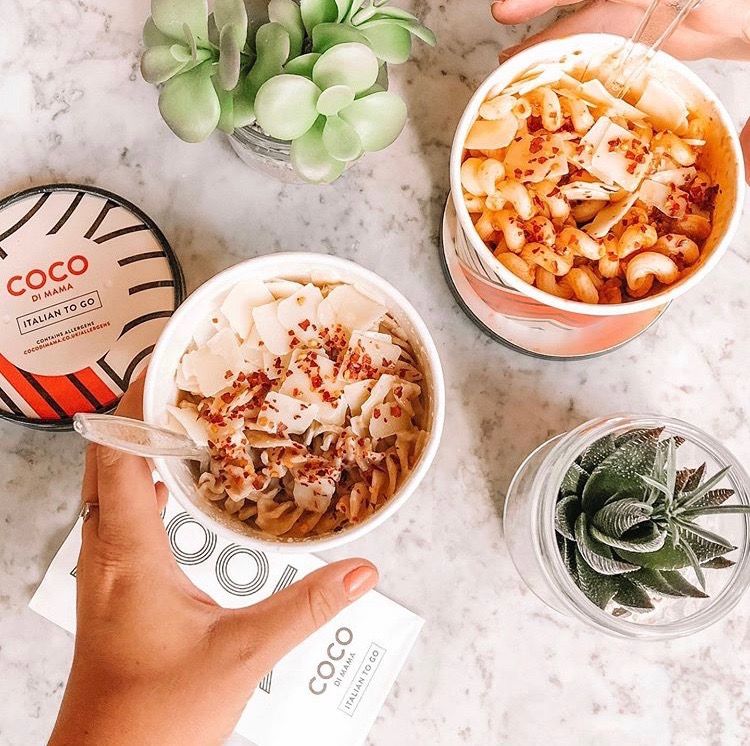 5. Dinner delivered.
If you haven't quite been satisfied at lunch by that wrap & crisps combo, or you're working late and in need of a carb-centric pick-me-up, we've got you covered with a delicious pot of pasta, delivered pronto from one of our late closing 135+ Delivery Kitchens nationwide.
Alternatively you can always skip the hangry queues & Click & Collect your order from one of our London stores.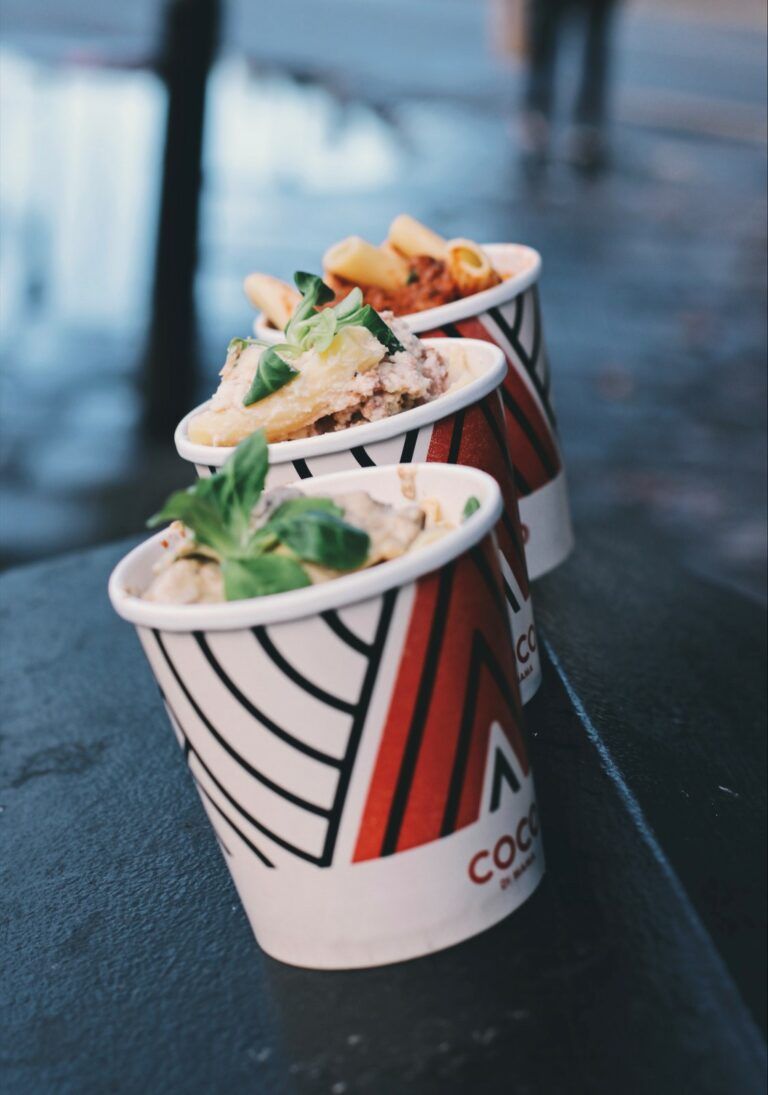 6. Unlimited order size.
Need to feed a small group of rumbling tummies? Or a hungry horde of 300?  Either or, we cater for all group sizes with individual or platter portions.
7. Everybody's welcome.
We believe nobody should miss out on those good food moods. And with over 50% of our menu being plant-based and 75% suitable for vegetarians, nobody has to go without at Coco.
So ditch that monotonous Egg & Cress sandwich, and step away from that falafel and hummus wrap you're basically turning into by this point, and choose from our impressive range of meat-free, planet-friendly foods.
Switch it up with a hearty and classically comforting Vegan Lentil Lasagne, or get lost in the illusion of our THIS Isn't Vegan Bacon Baguette. Or, if you're so inclined, shape up for summer with the Nourish & Flourish Salad, with THIS vegan bacon bits. Whatever the weather, be sure to round it all of with our silky smooth, dangerously-indulgent vegan Billionaire Slice, and the pressing realisation that life may have just peaked.
Gnam! (that's' yum' in Italian).
8. Hot & cold food.
We all know the feeling of an indecisive colleague – changing their minds about their food as it makes its way up the lift to reception.
No need to fret. Coco is here to help. Order a range of hot & cold food, for carnis & vegans alike, and satisfy even the finickiest of friends.
9. Going the extra mile for our customers.
Spice up your order with the choice of added extras on us.
A free salad dress(ing) to impress. A helping of mature Italian cheese to top your pasta. Water-refill stations that are free for everyone, or simply complimentary cutlery to takeaway with your order.
Whatever your pleasure, we love to make our customers feel special, just as if it were their Italian nonna dishing up their favourite meal.
10. The environment.
Last but by no means least; we care about how we do things round here and the impact our operations have on the planet and communities worldwide.
As much as we want to supply every pasta enthusiast with their carb load, nature really is our playground; which is why we do all of the above whilst keeping in mind our planet. Food surplus is a recurring issue in our industry, which is why we have teamed up with The Felix Project to reduce this wastage as much as possible through the collection of our unsold produce and redistribution to hungry and vulnerable Londoners.
And because we truly believe that every small action contributes towards a more eco-friendly environment, we also offer pasta straws, reusable sugarcane water bottles by Bottle Up, not-for-profit KeepCups and fully-recyclable or compostable packaging. But it doesn't stop there.
We recently teamed up with high street brands and fellow planet-pals, Burger King, Nandos & Brewdog, to create the Zero Carbon Forum, where we pledged to take our sustainability commitments even further by going NetZero across all our operations and supply chain by 2040.
We'll cheers to that!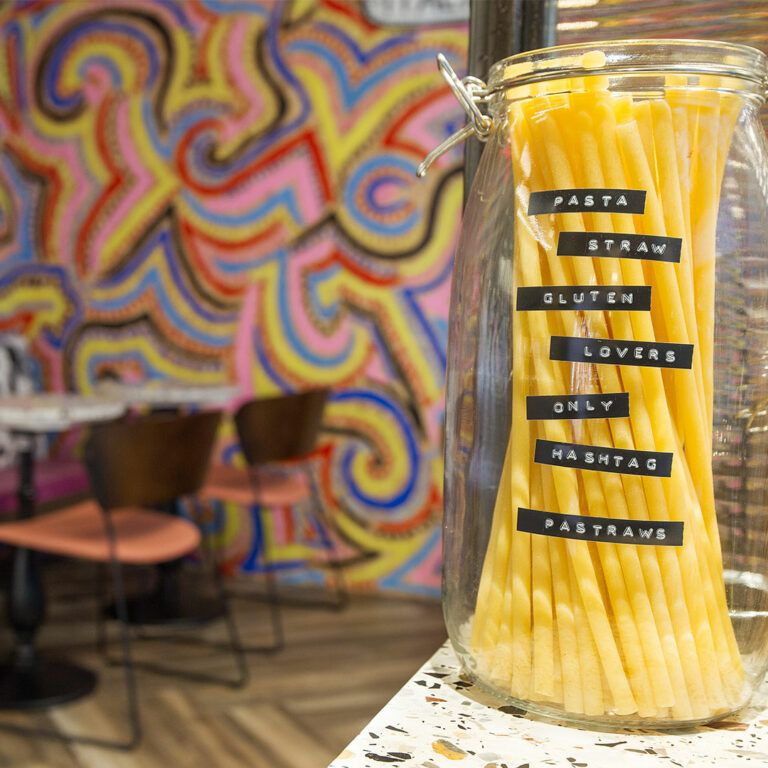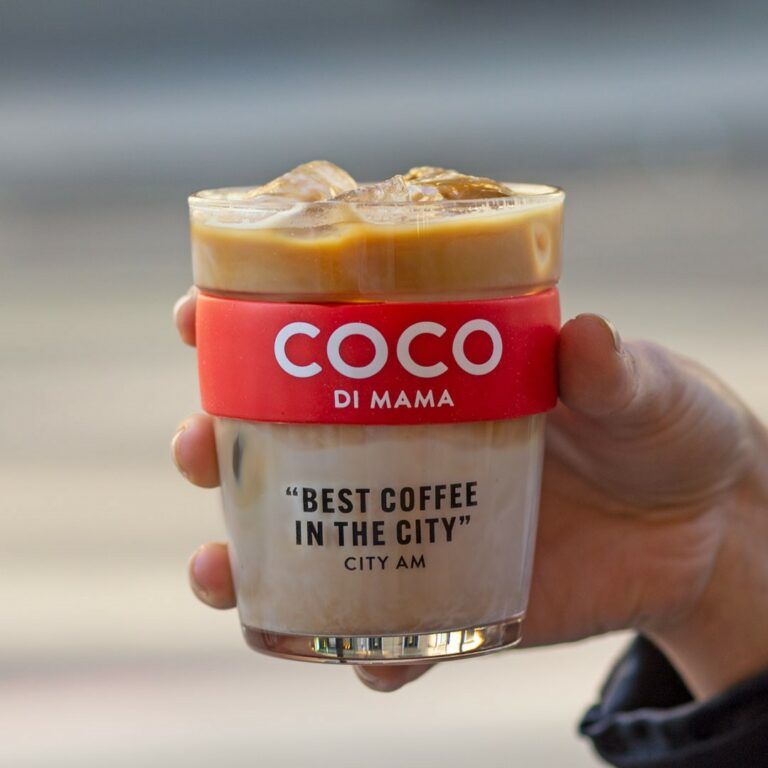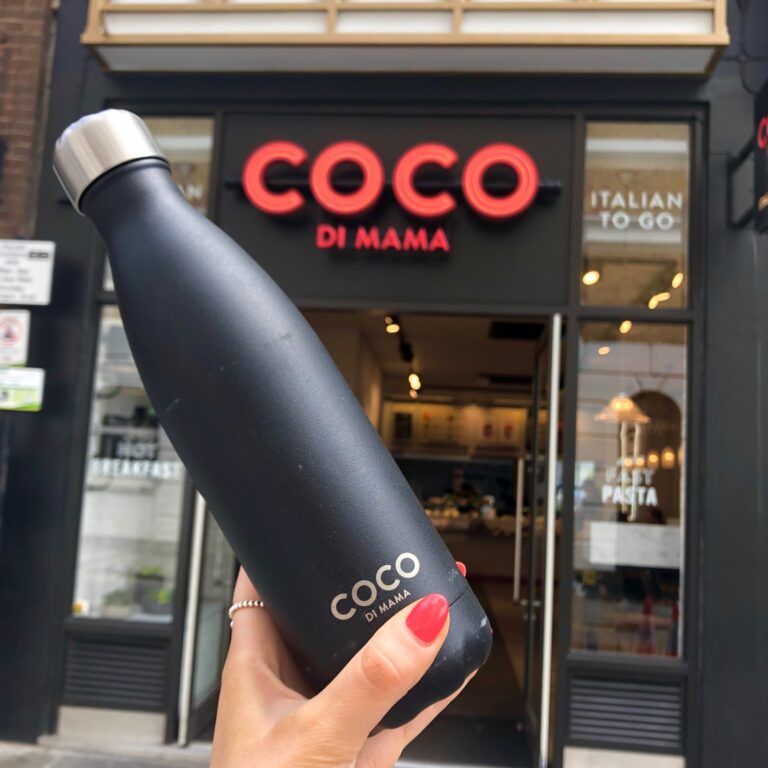 So whether we're delivering or you're collecting, it's time to enjoy delicious, Italian inspired food! Don't wait any longer to break that dull food routine. Place your order and we'll pop by in our distinguishable red jackets to say "ciao!" and deliver your food.