CO CO CO! 
HAPPY HOLIDAYS TO ALL
Christmas has landed at Coco di Mama and we're kicking off the seasonal shenanigans with some crackin' new Christmassy offerings.
 From our first ever hot baguette, alongside its festively-fitting cold mate, to magical meat-free moments and delightfully addictive desserts.
And damn do they all sleigh in equal measure.
Keep scrolling to be teased.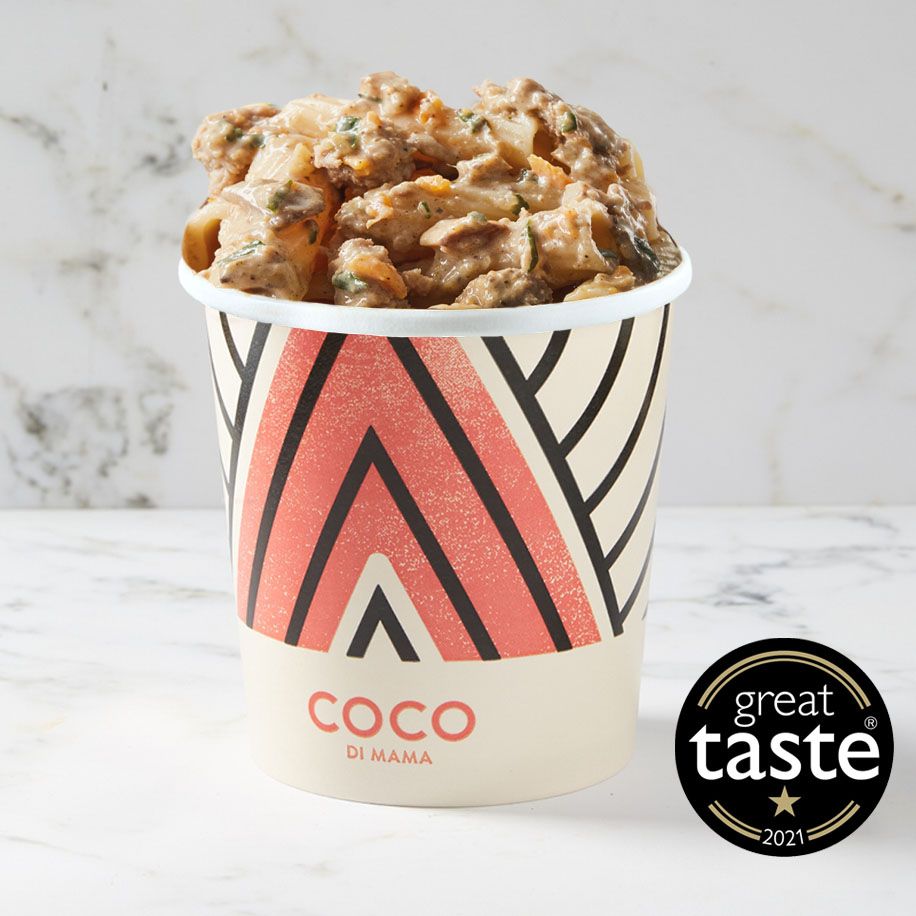 CHRISTMAS COMEBACKS
The almighty Truffle Maker is back! A rich, creamy ragu with sausage, chestnut mushrooms, truffle & herbs, it's one hell of a contender for a partner-in-carbs all season long.
Shellabrate good times in London with the return of our Lobster Bisque this Christmas. A rich and classy number, it combines potato, tender lobster and mixed fish, crème fraiche and soothing winter spices.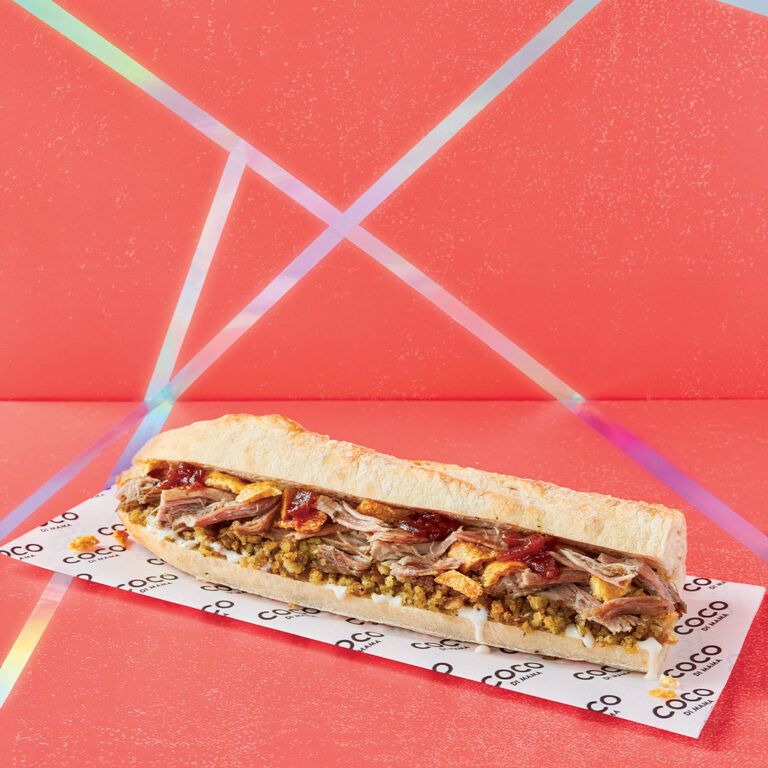 We give you a Coco first. Served hot. 
Don't ask why it's taken so long. We're not sure. But we're confident it's worth the wait of a literal lifetime. 
Introducing, the Cracklin' Porchetta Baguette. A delicious debut of hot pulled porchetta, crackling, herby stuffing, and lashings of smoked chilli jam and mayo, all harboured in a toasty white baguette. 
Have your fill from any of our 15 Coco stores in London.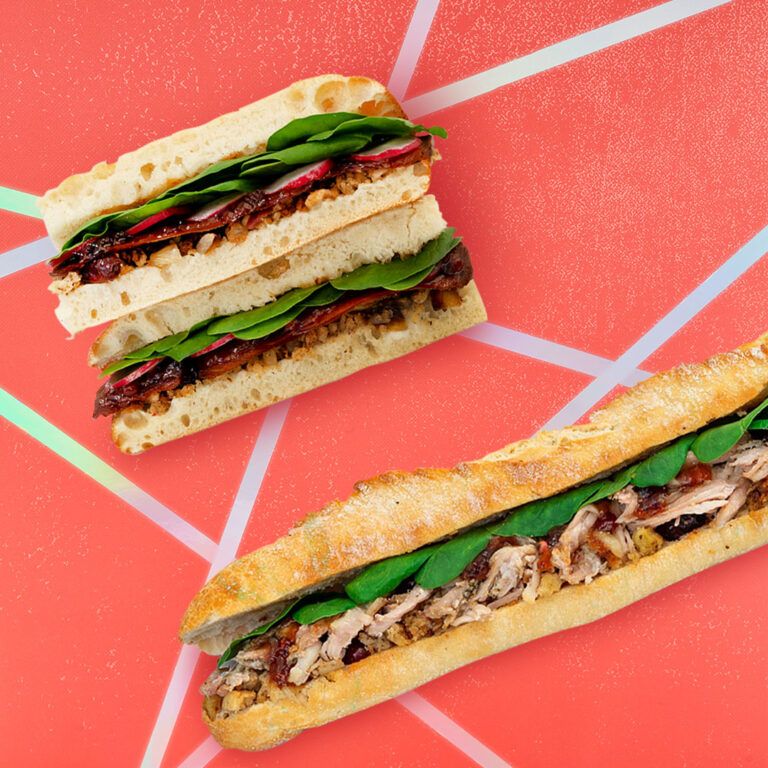 MEAT THE COLD MATES
Alongside the hot new arrival to our London stores, are its festively-fitting cold counter-parts, the Holly Jolly Porchetta Baguette, or for a magical meat-free moment, the THIS Isn't P*rk Miracle Ciabatta – featuring THIS™ bacon, herby stuffing, vegan mayo, smoked chilli jam, radish and spinach. 
And better still?
These sandwiches do more than just taste good.
Because we're teaming up with long-standing charity partner The Felix Project again this year, and donating 25p from every sale on these festive specials to help feed hungry and vulnerable Londoners this Christmas. 
So jingle on down to your local Coco and give them a gogo this winter.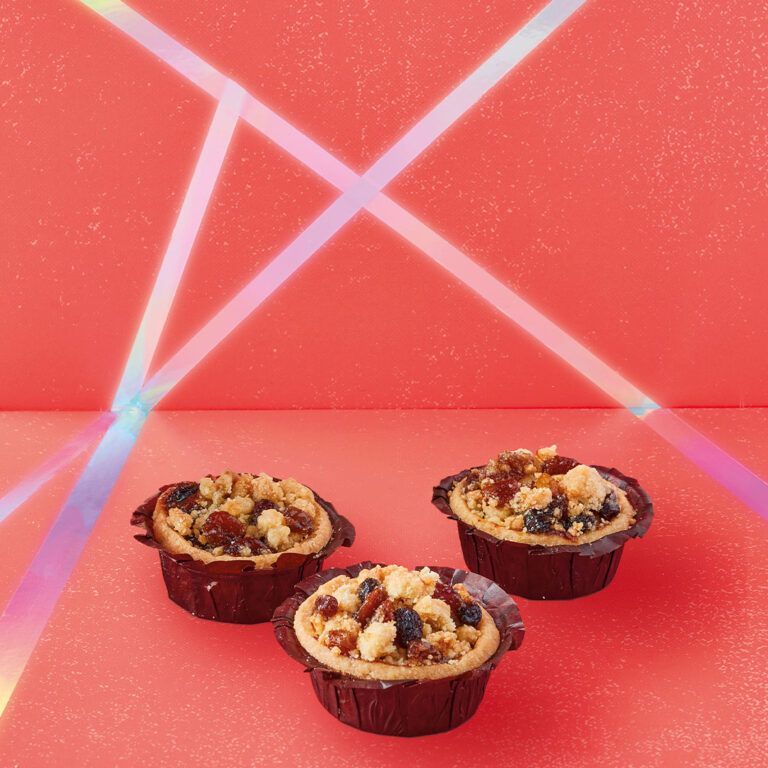 IN NEED OF A NICE GUY… MINCE PIE
And of course, it wouldn't be a Christmas menu without the fan-favourite and iconic mince pie. Ours, the Nice Guy Mince Pie, is here to charm and disarm the taste buds off you London folk, with its classic combination of mincemeat, cinnamon, sultanas and a crumble topping.
AND IT'S THE GIFT THAT KEEPS ON GIVING
Another 25p from every sale of our Nice Guy Mince Pies will be donated to The Felix Project, to support their mission to end poverty and keep vulnerable Londoners fed.
GREEN IS THE NEW BLACK
We have a long-term relationship with The Felix Project, who use volunteers to distribute our food to those who need it around London – including food banks, homeless charities and to local schools where children often don't get enough to eat at home. 
So far this year, we've donated  thousands of meals to hungry Londoners in need, and we're looking to expand this even more next year. 
As well as donating meals to those in need, this Christmas we're also donating 25p from the sale of some of our festive specials to help The Felix Project expand their network and support more volunteers so we can have an even bigger impact next year.